Keeping a comfortable and energy-efficient home is a year-round priority. That's why any component that can directly affect your indoor environment–such as your air conditioning system–should remain in tip-top shape. This is especially crucial when winter gives way to spring. JC Refrigeration, one of the most trusted HVAC technicians in the area, shares why your AC might need a comprehensive tune-up this season.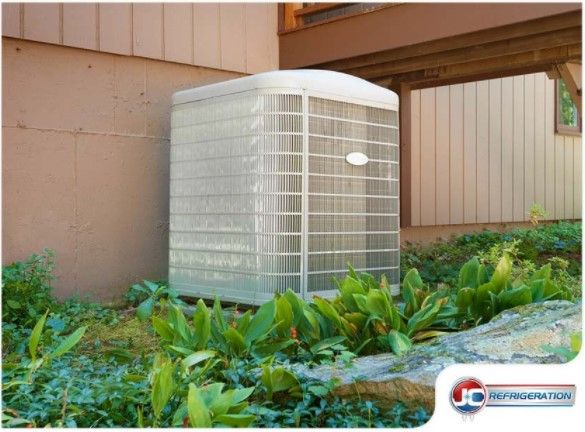 ​
Ensures your air conditioner is prepped and ready for summer. A tune-up in spring gives you plenty of time to catch any problems you might have with your AC unit. This means you can have them dealt with immediately, which in turn, eliminates the potential of air conditioner failure in summer–when the need for HVAC services are at its peak. Your home will remain consistently cool and comfortable, plus you won't have to contend with other homeowners who'll be having work done on their own AC units.
Allows for efficient cooling performance. The fact is that even the smallest problem can negatively impact the performance of your air conditioner. There may be leaks in the ductwork, for example, hampering the way your system distributes conditioned air throughout your home. This not only creates hot spots in your home–it can also drive up your cooling costs. You won't have to worry about this, however, when you turn to a reliable HVAC company like JC Refrigeration, for a spring AC tune-up. We'll keep your system running efficiently with our unmatched services.
Extends the life of your air conditioner. How well your AC unit is maintained can affect its longevity. By making sure it gets a tune-up every spring, you can ensure it continues to deliver the reliable, long-lasting performance you expect.
What to Expect From an AC Tune-Up
The skilled and experienced technicians from JC Refrigeration can provide the comprehensive AC tune-up you need this season. Here are some of the tasks we perform:
Cleaning the condenser coils.

Checking if the air conditioning system has the proper amount of refrigerant.

Cleaning and tightening electrical connections.

Replacing all the air filters as necessary.

Checking and calibrating the thermostat.

Inspecting condensation lines.
Look no further than JC Refrigeration for top-tier solutions to all your HVAC repair and maintenance needs. We serve Santa Clarita, CA, and all areas in Orange County. Call us today at 661-490-9839 or fill out this contact form to schedule your consultation.