Santa Clarita Heater Repair
Providing Emergency Heating Service in Valencia, Saugus, Castaic & Beyond for 30+ Years
While Los Angeles is infamous for its blazing summers, winters in the valleys are no joke, especially if your heater suddenly breaks down in the midst of a cold spell. While heating system issues can arise from faulty parts or installation measures, often the blower motor, ignition source, or other heating system components break down from regular wear and tear. Our Santa Clarita heater repair experts have the tools, training, and industry experience needed to spot these problems and fix them fast.
JC Refrigeration Heating and Air Conditioning provides prompt and dependable heater repair for a wide range of systems, including:
Furnaces
Heat pumps
Gas heaters
Electrical heaters
---
Call (877) 959-4240 or contact us online to request fast, reliable & affordable Santa Clarita heater repair today!
---
Signs You Need Heater Repair
You might be wondering what are the indications that your heater needs to be repaired or even replaced in the first place.
Some crucial signals that you need heater repair:
Low air quality - When your heater isn't working at 100% it could pump out dry heat or leave your indoor air quality in worse condition.
Strange odors - Natural gas itself is odorless but manufacturers put in the smell of rotten eggs to alert us of a gas leak.
Insufficient heat - First check that you don't have air vents that are being blocked by moved furniture. If that's not the culprit it could be your ducts or your heater so give us a call.
Unusual, persistent sounds - By now you should have a good idea of what your heater should sound like and if you notice any abrupt changes then get in touch with our Santa Clarita heater repair experts.
Changed pilot light color - Whenever there are issues with the pilot light, it's best to restart the system and hope for the best.
Difficulty in starting the unit - If your unit is powered electrically then try resetting the circuit or testing another electrical device in the same outlet or fuse.
Rising utility bills - If you find that the utility that powers your heater has a bill that's skyrocketing, then your unit isn't at 100%.
Beeping or flashing carbon monoxide detector - In the event of a gas leak, it's important to act swiftly in order to protect you and your loved ones.
We Have Experience Fixing All Kinds of Heater Issues
There are several issues which might be affecting your heating system. Some of these include functionality problems, such as damaged wiring or disconnected thermostats. Leaking ductwork can allow treated air to escape, while excessive dust in the unit can decrease the furnace's ability to heat properly. Toxic, odorless gases like carbon-monoxide can even leak into your home's ventilation system if your detector is not working correctly.
Thankfully, our highly trained specialists have extensive experience uncovering a wide range of issues and providing fast, effective, and lasting heater repair in Santa Clarita, Valencia, Newhall, and beyond,.
Why Hire a Professional to Handle Heater repair?
Trying to tackle heater repairs on your own is never a good idea. There are many complications involved in identifying and then resolving your heater problems, which always end up costing you more time and money. Tampering with a heater system might break additional mechanical parts, or lead to further leaks in the system, and will only frustrate you in the process. Trying to fix a heating unit often results in making the situation worse and can even be dangerous for you and your family.
Our Santa Clarita heater repair specialists are specially trained with the necessary knowledge and tools to resolve your system's issues, keeping your house safe and warm. Rely on our qualified technicians to accurately identify your heater issues and come up with a quick, effective, and long-term solution that will resolve all your hassles for you.
Schedule Top-Notch Santa Clarita Heater Repair Today
We know that you might be anxious about cost evaluations for heating systems, especially in today's economy! However, we value our customers' safety and comfort above all. Let the dependable, professional service of our qualified technicians at JC Refrigeration Heating and Air Conditioning put you at ease. Our Santa Clarita heater repair team will ensure that you can kick back, relax, and enjoy the coziness of your heated home, worry-free.
---
Get an estimate on Santa Clarita heater repair by submitting your info online or calling (877) 959-4240 today!
---
Hear What They Have To Say Our Customers Love Us
"There are not enough stars to show how great Manny and JC Refrigeration are!"

- Sharon H.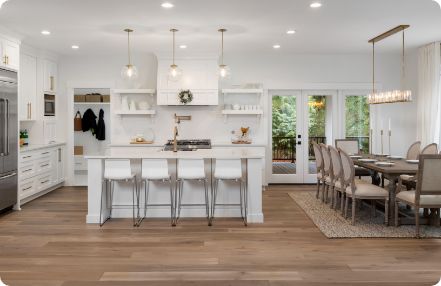 Fill Out This Form Or Call Us At

(877) 959-4240

To Get Started Contact Us