Heater Maintenance Santa Clarita CA
Comprehensive Furnace Cleaning & Tune-Up in Los Angeles County
While many people know that fixing a broken heater is important, few realize just how crucial it is to continually maintain their heating systems. At JC Refrigeration Heating and Air Conditioning , we know that such maintenance is essential in preventing expensive breakdowns in the first place, and it can end up saving you a lot of time, hassle, and money.
---
Call (877) 959-4240 or contact us online to schedule fast & thorough furnace tune-up or heater maintenance in Santa Clarita or Los Angeles County today!
---
Why Heater Maintenance Is Important?
Many of us delay visiting the dentist until it is absolutely necessary, often because we don't want yet another reminder that we need to floss. However, delaying routine heater check-ups and cleanings inevitably leads to bigger problems, from multiple cavities to a pricey root canal. Just like our teeth, our heater units need to be consistently checked to prevent problems before they occur and cause worse damage.
The benefits of heater tune ups include:
Better air quality: Contaminated air can be caused by multiple pollutants, from mildew, dust, pollen, pet dander, and mold. Bacteria also thrive in these types of environments. Such poor air ventilation can trigger asthma and allergy symptoms, as well as increase the chances of lingering illnesses.
Reduced energy costs: Overused heating systems that have not been frequently maintained have to work even harder than normal to heat your home. This causes increased energy usage since your unit cannot operate efficiently, leading to much higher monthly bills.
Lasting comfort: Reduced airflow, malfunctioning system parts, and leaking air ducts will diminish your unit's ability to keep your house warm. Not only will this cause continual annoyance as you return to keep turning your thermostat higher, but you will have to use the heater more often and for longer periods of time.
Longer-lasting equipment: Maintaining your heating system by having it frequently cleaned, lubricated, and examined for repair is crucial to ensure that the individual parts are working properly. This way, our Santa Clarita heater maintenance technicians can immediately resolve minor issues, and your equipment will have optimal performance for years to come.
Improved safety: Even well-maintained heating units produce a tiny amount of carbon monoxide, which is immediately carried away by a strong, functioning ventilation system. However, systems that are malfunctioning or dirty create much higher accumulations of this dangerous gas, and the buildup can gradually harm a home's occupants over time.
How Heater Tune-Ups Saves You Money
Heater maintenance helps you stay under warranty - Always make sure to read the fine print of your manufacturer warranties carefully, but a common denominator in all of them is that they require you to get your unit inspected by heater tune up professionals on a regular basis.
More predictable spending - Not only do emergency repairs cost a pretty penny, but they eat into your savings. If you are the kind of person that likes to plan ahead and budget for your HVAC spending before you have to spend it, consult our Santa Clarita heater tune up experts today to start planning ahead today.
Fewer repairs that are less costly as well - We're not only great at catching problems before they happen, but when this happens correctly problems don't get to fester as well. There are quite a few different breakdowns that get worse with time so heater tune ups will not only see to it that you have fewer repairs, but they are less expensive to fix as well.
What Heater Maintenance in Santa Clarita Involves?
Reliable heater maintenance involves a lot more than simply turning on your thermostat and checking if the heat is on! Our highly skilled Santa Clarita heater maintenance experts at JC Refrigeration Heating and Air Conditioning will perform several heater maintenance tests to ensure that your unit is properly working.
Typical heater maintenance requirements include:
Checking gas connections and heat exchanger
Testing airflow and ductwork
Assessing system controls
Purifying or replacing air filters
Lubricating stable and moving parts
Checking thermostat calibration
Inspecting burner combustion
Looking for reliable heater maintenance in Castaic, Valencia, Stevenson Ranch, Newhall or Santa Clarita? Don't wait for a costly breakdown!
---
Request quick & comprehensive heater tune-up or maintenance in Santa Clarita or Los Angeles County by calling (877) 959-4240 or contacting us online today!
---
Hear What They Have To Say Our Customers Love Us
"There are not enough stars to show how great Manny and JC Refrigeration are!"

- Sharon H.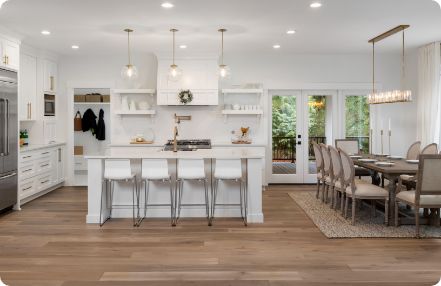 Fill Out This Form Or Call Us At

(877) 959-4240

To Get Started Contact Us