Santa Clarita AC Maintenance
Keeping Your Air Conditioner in Great Shape All Year Long
"If it ain't broke, don't fix it." This common phrase is tossed around to describe things all around us. Despite its wisdom in some areas of life, however, you certainly never want to apply this principle to maintaining your AC unit.
Regular maintenance is an absolute must if you do not want your air conditioning unit to break down when you need it most. Rather than waiting for a disaster to strike, have our skilled Santa Clarita AC maintenance technicians at JC Refrigeration Heating and Air Conditioning ensure that your AC unit is running efficiently through routine check-ups.
---
Looking for AC maintenance in Los Angeles, Orange and Ventura Counties? Call today at (877) 959-4240 to receive a detailed evaluation from our trained professionals.
---
What's Involved in AC Maintenance?
There is a lot involved in an AC tune up that you might not have considered. Not only does the entire AC unit need to be routinely checked to make sure it is clean and functional, but individual parts must be frequently examined to keep the system running smoothly and efficiently.
Some key aspects that our Santa Clarita AC maintenance technicians handle include:
---
Seal inspection: During California's brief but intense rainy season, it is especially common for air conditioning seals to become damaged by intense moisture, followed by extremely dry periods and scorching temperatures. Such shifts in weather conditions can impair or even ruin your AC seal, allowing cool air to escape from the unit.
Drain examination: When your AC unit's drains get clogged, this traps moisture within the unit, increasing the system's humidity. Not only will your AC unit function less efficiently, but the additional moisture can cause discoloration and stains to your carpet and walls.
Air conditioner filter replacements: It is crucial to have your AC unit filters frequently cleaned or replaced, sometimes even monthly during the dry summer heat. When filters are clogged with dirt, lint, pet fur, or other contaminants, it becomes difficult for your AC unit to function properly. Having our skilled Santa Clarita AC maintenance technicians replace a dirty filter will open up the a
Air conditioner coil checks: Through the months, AC units' condenser and evaporator coils tend to collect an excess of dirt, dust, and ash, especially during the wild Santa Ana windstorms and SoCal's constant threat of fires. Evaporator and condenser coils need continual replacements to ensure that these pollutants are removed, allowing the unit to absorb heat and cool your house more efficiently.
Why Invest In An AC Tune-Up?
What many people do not realize about AC maintenance is that there are a lot more advantages than simply preventing the unit from breaking down.
Other crucial benefits of AC maintenance include:
---
More efficient energy expenditure and electric consumption - All HVAC units lose some efficiency over time and that'll cost you when it comes to paying the monthly utility bill. Our Santa Clarita AC tune up experts specialize in ensuring that your unit is always operating at maximum efficiency.
Better air quality for your home's occupants - As air quality suffers, you can expect an increase in humidity and an unpleasant indoor air environment. Invest in your home's air quality by subscribing to AC maintenance today.
Lower repair and replacement costs over time - Regular visits from our Santa Clarita ac tune up professionals will reduce how much you spend on HVAC exponentially. Not only will regular AC maintenance see to it that your units last longer, but you'll need fewer repairs that will be less severe as well.
Helps you stay under warranty - Regular ac tune ups can be the difference between you staying under your manufacturer's warranty or not. Make sure to read the fine print of your warranty carefully but this stipulation can be the difference in you paying for AC replacement out of pocket or not.
Heightened safety from malfunctioning parts - Rest assured with AC maintenance that you aren't left out to dry when you need your AC the most. Not only are you more safe physically, but the financial strain of emergency repairs can eat into anyone's savings.
Our Santa Clarita AC Maintenance Professionals Are Standing By
Here in Southern California, we've all experienced the oven-like heat that bakes us ten months out of the year. Our JC Heating And Air experts know that having a proper AC unit is absolutely necessary to keep Santa Clarita Valley from becoming Death Valley.
---
Contact us now at (877) 959-4240 so that one of our skilled AC maintenance specialists in Newhall, Castaic, Valencia, Stevenson Ranch, and Santa Clarita can ensure your air conditioning unit can beat the heat!
---
Hear What They Have To Say Our Customers Love Us
"There are not enough stars to show how great Manny and JC Refrigeration are!"

- Sharon H.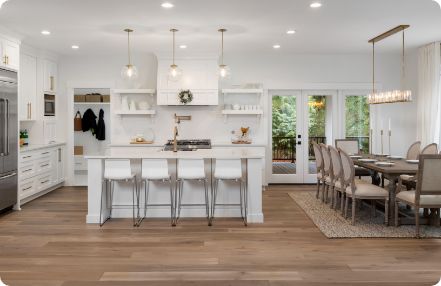 Fill Out This Form Or Call Us At

(877) 959-4240

To Get Started Contact Us