Santa Clarita Indoor Air Quality Services
Helping You Breathe Fresher, Cleaner Air In Los Angeles County
According to the EPA, the majority of Americans spend upwards of 90% of their time indoors, where air pollution is often 2 -5 times worse than outdoors. This makes monitoring and controlling your Santa Clarita indoor air quality incredibly important. At JC Refrigeration Heating and Air Conditioning, our HVAC professionals are committed to ensuring your home or business is as healthy and comfortable as can be. We offer some of the highest performing air quality systems on the market and can work with you to determine which system is right for you. Turn to us for your indoor air quality services in Santa Clarita and we will have you breathing fresher, cleaner air in no time.
---
Call (877) 959-4240 to get started on improving your indoor air quality in Santa Clarita, CA!
---
Why Is Indoor Air Quality Important?
Our health and comfort are directly influenced by the quality of the air we breathe, both indoors and outdoors. Indoor air pollution can have some obvious side effects, like an unpleasant odor, but many more go unnoticed.
Serious health problems can be caused by indoor air pollution, including:
Migraines
Tiredness
Eyes that hurt
Nose burning
Allergies getting worse
Breathing problems
Symptoms of influenza
Cardiovascular disease
Cancer
Conditions that are serious and long-term
The presence of high concentrations of carbon monoxide or other pollutants can cause death
The Importance of Air Filters
Air filters are a critical component of your heating and air conditioning systems. Once placed inside your HVAC system, air filters remove common pollutants out of the air before it is distributed throughout your home or business.
Air filters remove the following pollutants from your air:
Dust
Dirt
Viruses
Lint
Smoke and smog
Dander
Pollen
Mold and mold spores
Hair
Bacteria
Air filters not only improve the quality of your air but also protect your HVAC systems. Without your ducts becoming clogged by dust, dirt, and dander, your HVAC system is able to run much more efficiently. This significantly improves the performance of your system while also reducing your energy bills.
To ensure your indoor space is as healthy as possible, we recommend installing a professional-grade air filter. The Santa Clarita air filter professionals at JC Refrigeration Heating and Air Conditioning have access to a number of effective, reliable air filters guaranteed to make a big difference in your Santa Clarita air quality.
Signs You Need a Humidifier
Here in SCV, our residents are no strangers to extremely dry conditions. Unfortunately, these dry conditions can leave you feeling incredibly uncomfortable and cause damage to your property. In order to avoid dealing with the effects of low humidity, we recommend becoming familiar with the signs that you need to install a humidifier.
It is time to call our Santa Clarita humidifier professionals if:
Your wooden furniture is dry and cracked
You experience frequent bloody noses
Your skin is dry and itchy
You experience a lot of static electricity
Your hardwood floor is separating
You have morning or nighttime congestion
Your wallpaper is peeling
Our experts are here to help you combat low humidity and restore comfort to your home or business. Installing a humidifier can reduce congestion, alleviate allergy and asthma symptoms, improve snoring, and help improve cold and flu symptoms.
Why Choose JC Refrigeration Heating and Air Conditioning?
Since opening our doors in 1988, the team here at JC Refrigeration Heating and Air Conditioning has been committed to delivering the highest quality indoor comfort solutions for home and business owners throughout our community. If you suspect your property is suffering from poor air quality, our Santa Clarita indoor air quality professionals are here to help. We will assess your air quality problems and offer you a variety of professional solutions tailored to the needs of your property.
---
Call (877) 959-4240 or contact our team online to request an initial estimate for indoor air quality in Santa Clarita. We look forward to serving you!
---
Hear What They Have To Say Our Customers Love Us
"There are not enough stars to show how great Manny and JC Refrigeration are!"

- Sharon H.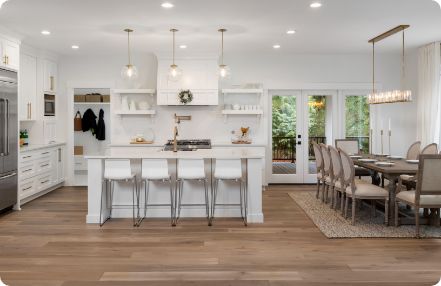 Fill Out This Form Or Call Us At

(877) 959-4240

To Get Started Contact Us