Santa Clarita Ductless Mini-Split Installation & Repair
High-Quality Heating & AC Services
For all your ductless mini-split needs, turn to JC Refrigeration Heating and Air Conditioning. As a leader in the HVAC industry, our team is committed to meeting your every comfort need. Whether you would like to install a ductless mini-split system or your existing system needs to be repaired, we are here to help. We treat every service with the utmost urgency because your comfort is our top priority.
---
Call (877) 959-4240 or send us a message online to schedule ductless mini-split installation or repair in Santa Clarita.
---
Benefits of Installing Ductless Mini-Splits
Ductless mini-split systems are a convenient and effective way to regulate the temperature in residential and commercial buildings. Unlike central heating and air conditioning systems, ductless mini-splits do not require ductwork. Instead, these systems are placed in individual zones on a property and only deliver heated or cooled air to that particular zone. These systems are often used in areas that require special temperature regulation such as enclosed porches, garages, individual bedrooms, offices, cabins, or sheds.
Some of the key benefits of installing ductless mini-splits include:
Easy installation: Ductless mini-split installations are quick and non-invasive, only requiring a small hole in your wall or ceiling. Most times, your system can be up and running in as little as one day.
Flexible placement options: These systems can be placed just about anywhere you want. They can be mounted on walls, suspended from ceilings, or placed on the floor.
Quiet operation: Thanks to their low-speed fans, ductless mini-splits provide smooth and quiet operation.
Zero energy loss: Central HVAC systems often lose 30% of energy because of ductwork. Without the need for ductwork, ductless mini-splits don't waste energy.
Better indoor air quality: Ductless mini-splits are designed with multi-stage filtration technology, which provides you with fresher, cleaner air.
Reach out to our Santa Clarita ductless mini-split installation experts to discover more about how you can benefit from these systems. We have access to the top-performing ductless mini-split systems and offer professional, reliable installations.
Signs You Need Mini-Split Repair
Just as with any other system, your ductless mini-split system might experience the occasional issue and require a repair. The key to avoiding expensive repairs, or even system replacement, is to call in a team of professionals as soon as you notice something is wrong with your system. Ignoring even the smallest of problems can lead to a major breakdown in very little time.
You need to call our Santa Clarita ductless mini-split repair professionals if:
Ice has formed on the evaporator coil
There was an unexpected spike in your electrical bills
Your system is making unusual grinding sounds
There is liquid leaking from your system
Your system isn't turning on or off
There is a significant reduction in cooling output
No matter the problem at hand, our skilled HVAC specialists can get to the bottom of it. We are equipped with the advanced technology, high-quality tools, and expertise necessary to determine the cause of the problem and implement the fastest, most reliable solution.
Committed to Exceptional Service Since 1988
Since opening our doors over 30 years ago, JC Refrigeration Heating and Air Conditioning has been committed to delivering premium-quality, affordable indoor comfort solutions to the members of our community. To ensure you receive the care you deserve, each one of our technicians has undergone extensive training. We come to your home in fully stocked trucks, provide upfront pricing, explain your options to you, and implement reliable solutions, every time.
When you want the job done correctly, turn to JC Refrigeration Heating and Air Conditioning. We can handle your every repair, maintenance, and installation service with ease.
---
Schedule Santa Clarita ductless mini-split installation or repair today by calling (877) 959-4240. We look forward to serving you!
---
Hear What They Have To Say Our Customers Love Us
"There are not enough stars to show how great Manny and JC Refrigeration are!"

- Sharon H.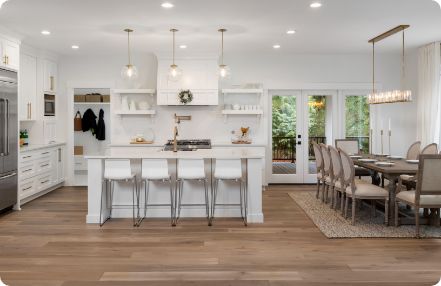 Fill Out This Form Or Call Us At

(877) 959-4240

To Get Started Contact Us