Santa Clarita Commercial HVAC
It's crucial for a commercial property owner to provide a comfortable environment for both customers and employees alike. Keeping the building's heating and air conditioning system operating at peak efficiency requires a sustained program of maintenance, and access to technicians with the experience necessary to perform reliable and dependable repairs. JC Refrigeration Heating and Air Conditioning has the experience, reliability, and dependability that business owners are looking for.
Our Santa Clarita commercial HVAC professionals serve businesses throughout Orange, Los Angeles, and Valencia counties. Call us at (877) 959-4240or reach out here online to set up a free estimate. With a fleet of fully stocked vehicles and experienced commercial HVAC technicians, our services are fast and reliable so that your business can get back to doing what it does best.
HVAC Installation in Santa Clarita
Nothing lasts forever, and commercial HVAC systems are no different. We can design an efficient system based on a building's size and its number of occupants, creating a comfortable environment. Not only will a new system be dependable, but it can also save a business money over time.
We understand that a business must operate efficiently to be profitable. That's why we'll optimize the air conditioning equipment to save energy through well-sealed ducts, zoned temperature control, adequate ventilation, modulating compressors and other cost-effective features.
Efficient AC Is Good for Business
Utility expenses can be a sizable line item for any business. The biggest offender can be an outdated cooling system. Today's high-efficiency HVAC equipment provides high levels of comfort at a lower operating cost. Energy-saving features such as variable-speed fans, enhanced dehumidification, and quieter operation, can offer substantial savings without compromising comfort. Upgrading an old unit can cut heating and cooling costs by as much as 30% annually.
Routine Santa Clarita Heater & AC Maintenance
Once your system is installed, we'll work to keep it operating efficiently for years to come. Through routine inspections and tune-ups, we aim to prevent minor issues from becoming major. During a heater or AC maintenance visit, our technicians use an exhaustive checklist to make sure all moving parts are in good working order.
These include:
Evaporator coils
Compressors
Safety controls
Blower assemblies
Heat exchangers
Ignition systems
Drip pans and condensate lines
Fast Commercial AC Repairs in the Valley
When SoCal temperatures push the building's AC past its limits, rely on JC Refrigeration Heating and Air Conditioning for a fast, effective fix. With over 35 years of experience, our team knows its way around complex commercial AC systems. We'll get to the bottom of the problem, whether it's uneven temperatures, a sudden loss in efficiency, a surprising spike in the energy bill, a strange odor, or even a complete breakdown.
We only use original factory replacement parts for our repair work. Plus, our team is factory trained, so we know the ins and outs of your AC's make and model. You'll get an honest, upfront estimate–no hidden fees– so that you can accurately budget for the repair.
---
Contact our Santa Clarita commercial HVAC pros at (877) 959-4240 or by filling out our online contact form today. Free estimates available.
---
Indoor Air Quality Services
It's not enough for a business owner to keep employees comfortable. They must also keep their people healthy. Through advanced air filtration, ventilation, and UV technology, we can limit the spread of airborne viruses and minimize allergens in the workplace. Improving a facility's indoor air quality can create a return on investment through reduced sick days and increased productivity.
Convenient Operation
Today's commercial HVAC systems are easy to operate, thanks to programmable thermostats that allow the creation of a heating and cooling schedule based on the day-to-day activity in the building. Through Wi-Fi connectivity, our customers can also receive instant alerts on their digital device when the system detects a malfunction, or requires a periodic check-up. Our clients also receive reports detailing the system's energy consumption, allowing them to adjust the settings for further savings.
We Care About Your Air
No business wants to experience a sudden AC failure that will have customers fleeing and workers sweating. It takes an experienced team of HVAC professionals to prevent your cooling system from breaking down and keep it humming reliably throughout our scorching summer months. Our routine maintenance service provides a comprehensive checkup of your cooling equipment along with a preventative tune-up.
Here are just a few of the tasks will complete during our inspection:
Lubricate belts
Clear condensate drains
Test the safety controls
Replace filters
Check refrigerant charge
Work With an Experienced Commercial HVAC Team
JC Refrigeration Heating and Air Conditioning has been serving the businesses of Orange, Valencia, and Los Angeles counties since 1988.
---
Call our Santa Clarita commercial HVAC professionals today at (877) 959-4240 or reach out here online to get a free estimate.
---
Hear What They Have To Say Our Customers Love Us
"There are not enough stars to show how great Manny and JC Refrigeration are!"

- Sharon H.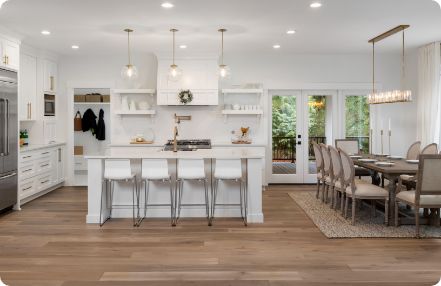 Fill Out This Form Or Call Us At

(877) 959-4240

To Get Started Contact Us