Duct Services in Santa Clarita, CA
Quick & Comprehensive Duct Cleaning, Repair & Installation
Your HVAC system is only as efficient as your ductwork. Even an ultra-efficient heating and cooling system can't overcome leaks, dirt and poor duct design. Whether you need your ducts cleaned, replaced or repaired, turn to JC Refrigeration Heating and Air Conditioning. Our team of specialists can evaluate your home's ducts to improve your comfort.
What Causes Duct Disfunction?
Your ducts have one job: Distribute warm or cool air equally throughout the home. But many things can interfere with that simple task, resulting in weak airflow or uneven temperatures. Here are several of the most common reasons ducts fail to deliver.
Improper installation: According to the EPA, the majority of ducts in homes today are underperforming due to poor duct installation. Shoddy workmanship includes undersized or oversized ducts, lack of support along lengths of flex duct, sharp turns, deep bends, poorly sealed joints and inadequate insulation. These issues impede airflow, forcing your central air system to work harder.
Leaks: As much as 40 percent of air your HVAC system produces is lost through leaks in the ducts. In other words, you're paying good money to cool or heat your attic. Our technicians can identify leaks and seal them, redirecting air where it belongs.
Uninsulated ducts: Cool air flowing through the ducts in a hot attic will exit the vents warmer than you'd like. While you may have the thermostat set at 76 degrees, the air circulating through your home could be 78 degrees or higher. Duct insulation keeps the air at your desired temperature as it travels from Point A to B, saving energy.
Twisted or kinked ducts: Flex duct is easier to install so it's usually the cheaper option. But due to its flexible nature, it tends to pinch or twist, restricting airflow.
Dirty ducts: If ductwork is the roadways by which air travels, then dirt is the traffic jam. The average household generates about 40 pounds of dust annually. Much of that dust becomes airborne, sailing through your ducts where it'll cling to the cool moist interior. It builds up over time, compromising your comfort and your HVAC's performance. Our team uses Motobrush to gently sweep the duct walls, breaking up and removing buildup. Clean ducts increase your comfort, lower energy bills and improve your indoor air quality.
Turn to the Duct Professionals
If your HVAC system isn't delivering the comfort you desire, the problem could be your ducts. JC Refrigeration Heating and Air Conditioning can diagnose your ducts with air pressure testing and video inspection technology to identify the issue and recommend an effective solution whether it be replacing or repairing your ducts.
---
Whether you need to upgrade your ductwork or have it cleaned, turn to JC Refrigeration Heating and Air Conditioning to do your ducts right! Schedule your appointment today at (877) 959-4240.
---
Hear What They Have To Say Our Customers Love Us
"There are not enough stars to show how great Manny and JC Refrigeration are!"

- Sharon H.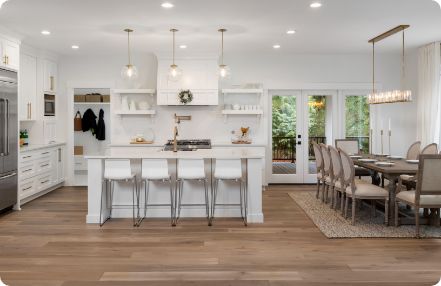 Fill Out This Form Or Call Us At

(877) 959-4240

To Get Started Contact Us