Duct Installation in Santa Clarita, CA
Quick & Comprehensive Ductwork Design & Replacement
Whether you're building a new home or an addition, you'll need efficient, well-designed ductwork to deliver superior comfort to your new space. JC Refrigeration Heating and Air Conditioning is Valencia's duct experts providing quality installations for new builds and remodels.
Why Duct Design Matters
Ducts carry cool or warm air from Point A to Point B. While they seem simple on the surface, efficient ductwork is the result of careful planning and engineering. Don't trust this job to just anyone. The HVAC technicians at JC Refrigeration Heating and Air Conditioning understand the importance of proper sizing. This takes into account your home's total square footage and the size of individual rooms, air velocity, static pressure and many other factors. It's all carefully calculated to maximize the HVAC system's performance and maintain your comfort.
The Hallmarks of Quality Duct Installation
Proper placement: The duct's location can make or break your comfort. When designing ductwork, we're careful not to place ducts too close to an exterior wall where ambient temperatures can interfere with the cooling or heating process. For example, cool air traveling through the ducts could rise several degrees when it passes by a hot wall. Every degree matters when it comes to your comfort.
Gradual bends: Well-designed ductwork will allow air to flow unimpeded. Sharp turns and crimping around corners rob your HVAC of its efficiency. Bends should have a gradual radius to prevent constriction and turbulence.
Adequate length: Ducts should only be long enough to supply conditioned air to a room. Excessively long runs and "snaking" excess duct around a structure will tax your heating and cooling system. We prefer short, taut runs to minimize friction and increase airflow.
Effective sealing: When it comes to sealing, we don't take short cuts. We ensure each joint and connecting is properly sealed with quality materials to prevent costly leaks. How we connect the duct to the supply and return registers matters a great deal, too. We ensure each connection is mechanically secured, closely following local codes and industry best practices.
Get in the Zone
If you want the latest in HVAC technology, consider a zoned temperature control. This type of heating and cooling system divides your home into climate zones, each with its own thermostat, allowing every household member to customize their comfort. For example, one room can be 74° while another can be 78°. To achieve this, we install dampers in the ductwork to direct airflow to different areas of the home.
Ducts Done Right
Ductwork is an exact science. The pros at JC Refrigeration Heating and Air Conditioning don't cut corners. We pride ourselves on designing efficient ductwork that will supply lasting comfort.
---
Call us today at (877) 959-4240 so that we can learn the scope of your project and provide an upfront estimate.
---
Hear What They Have To Say Our Customers Love Us
"There are not enough stars to show how great Manny and JC Refrigeration are!"

- Sharon H.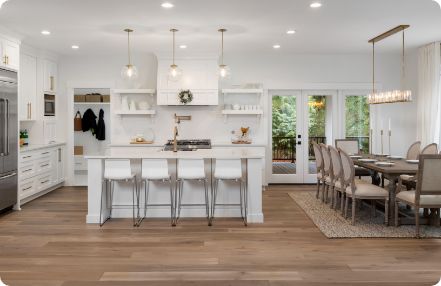 Fill Out This Form Or Call Us At

(877) 959-4240

To Get Started Contact Us