Emergency AC Repair in Santa Clarita, CA
Serving Customers in Los Angeles, Orange and Ventura Counties
When summertime temperatures exceed 100 degrees – as they often do in the Santa Clarita Valley – the last thing you want is your AC to suddenly fail when you need it most. That's why JC Refrigeration Heating and Air Conditioning offers emergency AC repair services to restore your comfort ASAP.
Why Did Your Air Conditioner Fail?
Central air conditioning systems are complicated. Comprised of an indoor air handler and an outdoor condenser/compressor, your AC unit requires routine maintenance to ensure all the moving parts are in good working order. But even an annual tune-up is no guarantee your AC won't break down when searing temperatures push it to its limits, especially when the system is older than 15 years. Here are three common reasons air conditioners quit working:
Frozen evaporator coils: Is the outdoor unit under a block of ice? An airflow issue is the likely culprit. Here's what we mean: Refrigerant circulates through the condenser coils to absorb heat from the air. When airflow is compromised, the coils get too cold and freeze over, jamming up the whole process.
Faulty fan: Your air conditioning system has two fans: one inside to blow air over the cold coils, helping distribute cool air, and another to expel hot air outside. A faulty motor, worn belt, dirt, debris or bad bearings could cause either one to fail.
Low refrigerant: If your central air unit doesn't have enough refrigerant, it can't effectively remove heat from the air inside. An AC system low on refrigerant likely has a leak. An experienced technician will pinpoint the leak's location, fix it, and top off the unit with refrigerant.
What Should You Do While Waiting For a Repair?
JC Refrigeration Heating and Air Conditioning will make every effort to repair your air conditioning system as fast as we can – it's an emergency, after all! In the meantime, it's crucial that you stay comfortable. Follow these tips to keep cool until help arrives:
Go shopping: Soak up air conditioning at the mall or a store nearby – just don't go too far. Our technicians will call you 30 minutes before they arrive at your home.
Head to the pool: Take a dip in a refreshing swimming pool until your AC is up and running again.
Fan it up: Open the windows and utilize fans to create a cross breeze and use ceiling fans if you have them, setting the switch to counterclockwise.
Lower your body temperature: Run towels under cold water and place them in the freezer. Wrap one around your neck for an instant cooling sensation.
You Comfort Comes First
At JC Refrigeration Heating and Air Conditioning, we understand the urgency of the situation. Our response times are rapid, and our trucks are stocked so that you're not waiting any longer than necessary. Plus, we use original factory parts to ensure your AC operates at peak performance.
---
When your comfort can't wait, call (877) 959-4240 for the fastest team serving Valencia and the Santa Clarita Valley.
---
Hear What They Have To Say Our Customers Love Us
"There are not enough stars to show how great Manny and JC Refrigeration are!"

- Sharon H.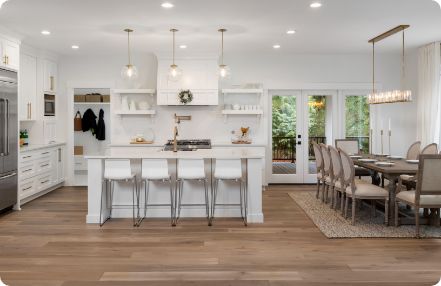 Fill Out This Form Or Call Us At

(877) 959-4240

To Get Started Contact Us