Same-Day Furnace Installation Services in Santa Clarita, CA
A furnace is the heart of your home's heating system, providing warmth and comfort during chilly months. It works by using fuel, such as gas or oil, to generate heat, which is then distributed throughout your home via ductwork or radiators. The furnace's key components, including burners, heat exchangers, and blowers, work together to ensure efficient heating. Whether it's a traditional furnace or a modern high-efficiency model, this essential appliance plays a crucial role in maintaining a cozy and inviting atmosphere within your living space.
At JC Heating and Air, we understand that a properly functioning furnace is crucial to keeping your home comfortable during the cold winter months. That's why we offer top-quality furnace installation services to our customers in Santa Clarita, CA.
Expert Technicians
Our team of expert technicians has years of experience installing furnaces of all makes and models. We stay up-to-date with the latest industry standards and technologies to ensure that our installations are done right the first time.
Signs You Need a New Furnace
Is your furnace showing signs of wear and tear? It might be time to consider a replacement.
Here are some key indicators that it might be time to invest in a new furnace:
Rising energy bills: If you've noticed a significant increase in your heating costs, it could be a sign that your furnace is no longer operating efficiently. Upgrading to a newer, more energy-efficient model can help you save money in the long run.
Frequent repairs: Are you constantly calling for furnace repairs? An aging furnace often requires frequent fixes, leading to increased expenses and inconvenience. Investing in a new furnace can eliminate the hassle and expenses associated with ongoing repairs.
Uneven heating: Do certain rooms feel significantly colder than others? Uneven heating throughout your home could indicate that your current furnace is struggling to distribute heat evenly. A new furnace can provide better and more consistent heating performance.
Strange noises and odors: Unusual sounds or unpleasant odors coming from your furnace are red flags. These could be indicators of mechanical problems, such as worn-out components or a malfunctioning system. A new furnace can provide a quieter and more reliable heating experience.
If you're experiencing any of these signs, it's worth considering a new furnace. JC Heating & Air offers a wide range of high-quality furnaces that deliver improved efficiency, performance, and comfort. Our experienced technicians can help you choose the right furnace for your needs and provide professional installation services.
---
If you're in the market for a new furnace, contact JC Heating & Air today!
---
Benefits of Upgrading Your Furnace
Upgrading to a new furnace can bring a host of benefits, enhancing your home's comfort, energy efficiency, and overall heating performance. Here are some key advantages to consider:
Increased Energy Efficiency: Newer furnaces are designed to meet higher energy efficiency standards, resulting in reduced energy consumption and lower utility bills. Investing in a high-efficiency furnace can lead to long-term savings while reducing your carbon footprint.
Enhanced Home Comfort: A new furnace offers improved heating capabilities, delivering consistent and even warmth throughout your home. Say goodbye to cold spots and hello to cozy comfort in every room.
Reliable Performance: Aging furnaces are prone to breakdowns and repairs, causing inconvenience and unexpected expenses. By upgrading, you'll enjoy a more reliable system that operates smoothly, minimizing the need for frequent repairs.
Advanced Technology: New furnaces often come equipped with advanced features and technology. Programmable thermostats, zoning systems, and smart controls allow for precise temperature control, customizable settings, and increased convenience.
Quieter Operation: Older furnaces can be noisy, disrupting the peace and quiet of your home. Modern furnaces are designed with noise-reduction features, providing quieter operation and a more serene living environment.
Improved Indoor Air Quality: Upgrading to a new furnace can contribute to better indoor air quality. Advanced filtration systems and integrated air purifiers help remove airborne pollutants, allergens, and dust, promoting cleaner and healthier air for you and your family.
Long-Term Cost Savings: Although the upfront cost of a new furnace may seem significant, the long-term savings through energy efficiency, reduced repairs, and increased home value can outweigh the initial investment.
By upgrading to a new furnace, you can enjoy improved comfort, energy savings, and peace of mind, making it a worthwhile investment for your home and family.
---
Contact JC Heating & Air for expert HVAC advice and professional installation services to maximize the benefits of your new furnace upgrade.
Hear What They Have To Say Our Customers Love Us
"There are not enough stars to show how great Manny and JC Refrigeration are!"

- Sharon H.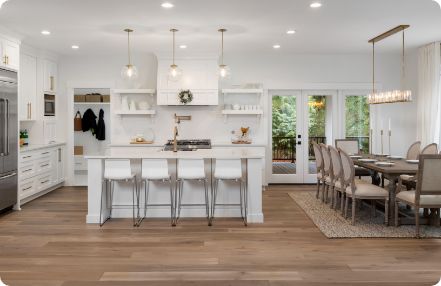 Fill Out This Form Or Call Us At

(877) 959-4240

To Get Started Contact Us