Heating Service in Santa Clarita, CA
Emergency Heater Repair, Installation & Maintenance in Los Angeles County
At JC Refrigeration Heating and Air Conditioning, we know that the last thing you want to deal with is a broken heater in the dead of winter. When your heater is acting up, it is important to have a team of qualified experts on your side who can get things back up and running in no time.
Since 1988, our highly trained technicians have delivered exceptional, reliable, and affordable heating services in Santa Clarita. We are equipped with the highest quality tools and equipment and guarantee that whatever heater repair, maintenance, installation, or replacement service you may need will be handled quickly and effectively.
---
Call (877) 959-4240 or contact us online to request prompt & dependable heating service in Santa Clarita or Los Angeles County today!
---
Signs You Need Heater Repair
While we don't get snow here in SCV, our winters can still be extremely cold, which makes having a functioning heater very important. JC Refrigeration Heating and Air Conditioning is here to make sure your heater keeps you warm and cozy throughout the winter season. If your system starts to act up, it is important to bring in our team of professionals right away to prevent major damage. Ignoring even the smallest of problems can lead to a serious system breakdown, costly repairs, and a huge headache down the line.
Schedule heater repair in Santa Clarita if you notice any of the following:
Your utility bills are on the rise
There is an excessive amount of dust around your air vents and throughout your home
Some rooms are much warmer than others
Your circuit breaker trips when you turn the heater on
Your heater cycles on and off constantly
Your heater makes strange sounds during operation
Your airflow is very weak
No matter the problem at hand, our heating specialists have the tools, training, and technology necessary to get your system back up and running in no time.
How to Take Care of Your Heater
Can you remember the last time your system was evaluated by a professional? If the answer to that question is "no," it's time to call JC Refrigeration Heating and Air Conditioning. Routine maintenance is the key to a lasting, efficient, and effective heating system. Many homeowners end up skipping out on maintenance and paying the price when their system experiences premature failure and they have to replace it entirely.
In order to take good care of your system you should:
Change out your air filter every 1-3 months
Clear away any debris blocking the outside unit
Clear away any items blocking your vents inside
Schedule professional heating maintenance every fall
Having a professional tune up your system at least once a year can reduce your chances of breakdowns, extend the lifespan of your system, lower your monthly energy bills, enhance your home comfort, and more.
What To Look For In A Heating Services Company
How long have they been in business - Having served Santa Clarita heating services for over 30 years, there isn't a situation we haven't seen and dealt with time and time again. Rest assured that we have the experience it takes to get your heating where it needs to be.
An informative blog - Not only do we want to provide quality heating services in Santa Clarita, but we want to ensure that you have all of the know-how to be a successful homeowner. Read our blog to keep up to date on the latest news and hottest trends in the industry.
Money saving opportunities - We want our customers to be able to save money off our heating services as much as possible. Double-check here if you qualify for our specials and see how much you can save today.
Stellar reviews - Having provided Santa Clarita heating services for as long as we have, we've collected a bunch of rave reviews. Read through them at your leisure and make sure to give us a call to see why our customers love us so much today.
Why Choose Us for Santa Clarita Heating Services?
When you turn to our team you can expect nothing but the best possible service. As a leader in the HVAC industry, we take serving the members of our community very seriously. From minor repairs to major system overhauls, our factory trained and insured technicians will get the job done right the first time, every time.
With every service, you can count on us to go above and beyond to exceed your expectations and deliver the truly exceptional service you deserve.
---
Receive industry-leading heating in service in Santa Clarita or Los Angeles County by submitting your info online or calling (877) 959-4240 today!
---
Hear What They Have To Say Our Customers Love Us
"There are not enough stars to show how great Manny and JC Refrigeration are!"

- Sharon H.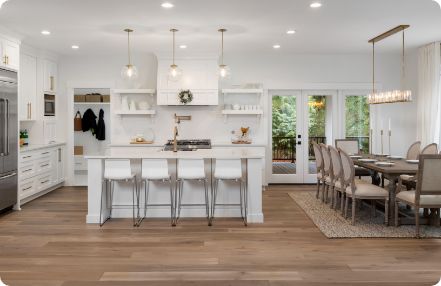 Fill Out This Form Or Call Us At

(877) 959-4240

To Get Started Contact Us