Heater Installation in Santa Clarita, CA
Reliable Heat Pump & Furnace Replacement in Los Angeles County
When your heating system gives up in the dead of winter, you need a replacement right away. While we don't get snow here in SCV, our winters are still bitter and cold, which makes a functioning heater incredibly important. Luckily, the team here at JC Refrigeration Heating and Air Conditioning has got you covered.
As the leading HVAC company in the industry, we have access to the highest performing, most energy-efficient heating systems available. Turn to us for heater installation in Santa Clarita or Los Angeles County, and we guarantee we will find the system that is perfectly suited to your home and family.
---
Call (877) 959-4240 or contact us online to request professional heater installation in Santa Clarita or Los Angeles County today!
---
Should I Repair or Replace My Heater?
As you prepare for the winter season, you'll want to be sure your heating system is fully prepared to keep your home comfortable. If you've already turned your system on this year and discovered that it isn't quite working the way it should be, you're probably wondering whether it needs to be repaired or replaced.
When determining if it is time new heater installation in Santa Clarita, consider the following factors:
Furnace age: Furnaces tend to last 15-20 years. If your system is around that 15-year mark and is showing signs of aging, you need to start preparing for a replacement.
Frequency of repairs: The occasional heater repair is expected, but if you find that you are paying for costly repairs every year, you need to replace your system. The last thing you want to do is spend just as much on repairs as you would on a brand-new system.
Change in energy bills: A system that is on its way out the door often consumes a ton of energy as it struggles to heat your home. If your monthly utility bills are through the roof, that is a sure sign that your system is no longer up to the task of keeping your home comfortable.
Comfort levels: Old, worn-down heating systems tend to struggle to keep your home comfortable. If you are constantly adjusting your thermostat or experiencing uneven heating or weak airflow, it's time for a system upgrade.
Noises: All heaters make noise during operation, but if yours is making banging, screeching, or rattling sounds, that's a sign that key components of your system are failing. That means it is probably best to begin the replacement process.
Property value: If you are thinking of selling your home in the next few years, moving forward with heater replacement in Santa Clarita is a great way to increase the value of your property.
What Are the Benefits of Upgrading My Heater?
While installing a brand-new heating system might seem like an overwhelming task, it can make all of the difference in your home. Some of the key benefits of replacing your old heater with a new one include improved energy efficiency, quieter system operation, extended system lifespan, reduced monthly bills, fewer repairs, and enhanced indoor comfort.
In addition, the JC Refrigeration Heating and Air Conditioning team makes the installation process as easy as can be. Our Santa Clarita heater replacement team has access to the top-performing systems on the market and will help you select the perfect system for your home.
Exceptional Service Since 1988
Backed by over three decades of exceptional service, the team at JC Refrigeration Heating and Air Conditioning takes serving the members of our community very seriously. We believe everyone deserves a warm and cozy home and we are just the team to make sure that happens. When you turn to us for heater installation in Santa Clarita, you can rest easy knowing your home is in the hands of the most qualified individuals around.
With JC Refrigeration Heating and Air Conditioning on your side, you can always expect same-day service, honest pricing, exceptional communication, annual system maintenance, top-quality heating equipment, and professional installations. Our team is committed to your comfort.
---
Schedule dependable & lasting heater installation in Santa Clarita, CA, or anywhere in Los Angeles by calling (877) 959-4240 or contacting us online today!
---
Hear What They Have To Say Our Customers Love Us
"There are not enough stars to show how great Manny and JC Refrigeration are!"

- Sharon H.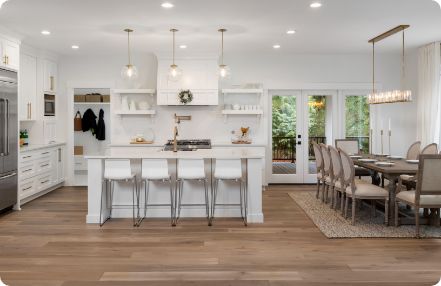 Fill Out This Form Or Call Us At

(877) 959-4240

To Get Started Contact Us