Installing Quality Air Purifiers in Santa Clarita
An air purifier is another layer of defense against common indoor pollutants such as dust, pollen, smoke, mold spores and VOCs. Different types of air purifiers can either work in conjunction with your HVAC system or operate independently to catch what slipped past your furnace filter. JC Refrigeration Heating and Air Conditioning is Valencia's local indoor air quality expert offering a range of purification options for your home.
Why Indoor Air Quality Matters
The Environmental Protection Agency estimates that the air inside the average home is several times more polluted than the air outside. Considering we spend most of our time indoors, that's a problem. Combine this with the fact that today's energy efficiency homes allow little transfer of air between the indoors and outdoors. Air trapped inside can quickly become stagnant, allowing all sorts of pollutants to build up. Common household contaminants include:
Dust mites and dust
Volatile organic compounds
Formaldehyde
Bacteria and viruses
Pet dander
Mold spores
For a healthier indoor environment, consider a whole house air purifier.
Benefits of Whole House Air Purifiers
A whole house purifier cleans the air as it passes through your central heating and cooling system so that it distributes fresh, healthy air throughout your home. It includes a high-efficiency particulate air filter capable of screening out nearly 100% of dust, dirt and microorganisms, bringing lasting relief to allergy sufferers. High-end options combine a HEPA filter with UV radiation to kill airborne viruses, fungal spores and bacteria on contact.
Your air will be noticeable cleaner, but that's not the only benefit. Here are three more reasons to let JC Refrigeration Heating and Air Conditioning install a whole house air purifier:
No more odors: That strange, unidentifiable smell? Gone! Because these purifiers trap gases and feature germicidal technology, your home will always smell fresh.
Less dust: Does it seem like you can write your name in dust on the coffee table moments after dusting? A whole house air purifier will help control dust particles so that your surfaces stay cleaner longer.
Complete coverage: Unlike standalone plug-in models which work room by room, a whole house purifier delivers clean air to every square foot of your home.
Your Local IAQ Expert
When you're tired of living with poor indoor air quality, turn to JC Refrigeration Heating and Air Conditioning for effective solutions. Our technicians are factory trained, pride themselves on quality workmanship and provide excellent customer service. From our initial consultation to the final inspection, your project will be in the hands of qualified experts.
---
Ready to purify your air? Call the team today at (877) 959-4240.
---
Hear What They Have To Say Our Customers Love Us
"There are not enough stars to show how great Manny and JC Refrigeration are!"

- Sharon H.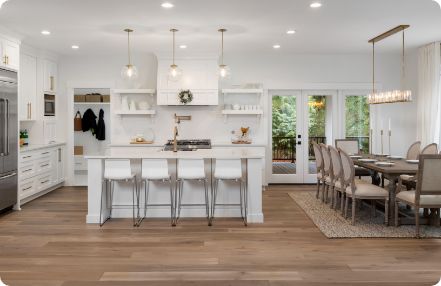 Fill Out This Form Or Call Us At

(877) 959-4240

To Get Started Contact Us