Duct Repair in Santa Clarita, CA
Fast & Reliable HVAC Duct Services
In theory, ducts should last at least a couple of decades without issue but any number of things could compromise these long conduits of aluminum or flexible plastic. Maybe you punctured a duct storing boxes in the attic or a rodent chewed through the material looking for a nice place to nest for the winter. Other problems stem from poor installation. That's why JC Refrigeration Heating and Air Conditioning provides prompt duct repair services to homeowners throughout the Santa Clarita Valley.
Signs Your Ducts Are Damaged
Aside from detecting visible damage, there are several ways to tell if your ducts are broken or inefficient.
Uneven temperatures: One room is hot and the other is cold. That's not normal. Your HVAC system should distribute air evenly throughout your home. If temperatures vary from room to room, a branch of ductwork could have a leak.
Reduced airflow: You feel forced air at all the vents except one. First, make sure the damper isn't closed. If it's open, it's likely the length of duct attached the vent is pinched or disconnected.
Unusual noises: Ducts should operate soundlessly aside from a gentle woosh of air. Whistling or rattling could indicate a disconnected joint. Sometimes air pressure can make metal ducts pop or rumble.
Providing Quality Duct Solutions
The pros at JC Refrigeration Heating and Air Conditioning will diagnose your ducts to determine the precise cause of the issue. We typically conduct a pressure test to learn where your ducts are losing air. This includes sealing your supply and return registers and blowing a large volume of air through the ducts. Then we'll use a gauge to measure the pressure and flow, giving an accurate read on how much energy is being lost through gaps and poorly sealed joints. You might be surprised to discover that as much as 40 percent of the air your HVAC generates is lost through leaks! From there, we can explore several solutions:
Duct sealing: After we pinpoint the leaks' locations, we'll seal them to keep forced air where it belongs – inside the ducts. Once all leaks are sealed, we can conduct another pressure test to ensure your ductwork is efficient.
Duct insulation: Insulation minimizes energy loss and keeps the air inside the ducts at your desired temperature.
Replacement: If your ducts are made of old, inefficient fiberboard, are undersized or oversized, it may be necessary to replace. This will dramatically improve your comfort and lower your energy bills.
---
If your ducts are failing to deliver, turn to the experts at JC Refrigeration Heating and Air Conditioning. Call (877) 959-4240 to restore your comfort today!
---
Hear What They Have To Say Our Customers Love Us
"There are not enough stars to show how great Manny and JC Refrigeration are!"

- Sharon H.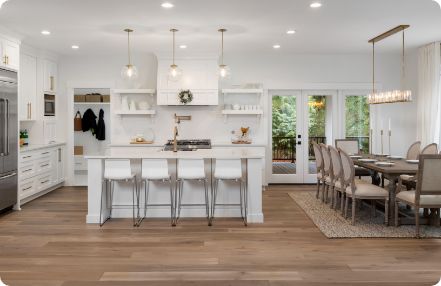 Fill Out This Form Or Call Us At

(877) 959-4240

To Get Started Contact Us