Santa Clarita Heat Pump Installation & Repair
Keeping You Comfortable for More Than 30 Years
When you need a team you can trust, turn to JC Refrigeration Heating and Air Conditioning. Thanks to our extensive experience, you can count on us to handle your every heat pump need quickly and effectively. Our team has access to the top-performing equipment and state-of-the-art tools, which enable us to get the job done right the first time, every time. Whether you are interested in installing a brand-new heat pump system or your existing heat pump needs to be repaired, we will treat your service with the utmost urgency because your comfort is our priority.
---
For Santa Clarita heat pump installation and repair, call JC Refrigeration Heating and Air Conditioning at (877) 959-4240.
---
Benefits of Installing a Heat Pump
Instead of generating heat like central heating and cooling systems, heat pumps simply transfer it. They utilize heat that already exists in order to heat or cool an indoor space. For example, they extract the heat from outdoor air and bring it inside in order to heat a home and they extract the heat from inside a home and transfer it outside in order to cool it.
Some of the key benefits of installing heat pumps include:
They are very efficient because they do not generate heat
They require little to no maintenance
They cost little to operate since they consume low amounts of energy
They emit much less carbon than central HVAC systems
They often last as long as 15 years
They provide both heating and cooling
If you are ready to learn more about how you can benefit from a heat pump, reach out to JC Refrigeration Heating and Air Conditioning. Our Santa Clarita heat pump installation experts will walk you through your options and help you find the system that perfectly suits your comfort needs.
Signs You Need Heat Pump Repair
The last thing you want is for your heat pump to stop working in the middle of a heatwave or the dead of winter. Most of the time, full system breakdowns can be prevented by repairing issues when they first pop up. Ignoring even the smallest of problems can quickly lead to major repairs and even system replacement.
Some of the most common signs that you need heat pump repair include:
Odd noises: If your system suddenly starts making unusual rattling, groaning, or grinding noises, something is probably wrong.
Short cycling: Your heat pump should not be constantly turning on and shutting off.
High bills: If you discover an unexpected spike in your electrical bill, that is a sign that your system is struggling to function properly.
Discomfort: If your home is never quite warm or cool enough, something is probably wrong with your system.
Frozen coils: The evaporator coils attached to your outside unit shouldn't have ice on them. If they do, you might have a refrigerant leak.
No matter the problem at hand, our Santa Clarita heat pump repair professionals can help. We offer customized, reliable solutions to all of your heat pump problems.
There for You 24/7
Since opening our doors in 1988, JC Refrigeration Heating and Air Conditioning has remained committed to delivering premium-quality, affordable indoor comfort solutions. We take great pride in serving the members of our community by keeping their homes and business safe and comfortable. Turn to us for your heat pump installation and repair services in Santa Clarita and we guarantee you'll never need another HVAC team again.
And, because we understand the importance of a smooth-running home or business, our team is always on call to provide same-day and emergency repairs. If your system gives up on you when you need it most, we will be there right away to get it back up and running in no time.
---
Call (877) 959-4240 to get started. We look forward to serving you!
---
Hear What They Have To Say Our Customers Love Us
"There are not enough stars to show how great Manny and JC Refrigeration are!"

- Sharon H.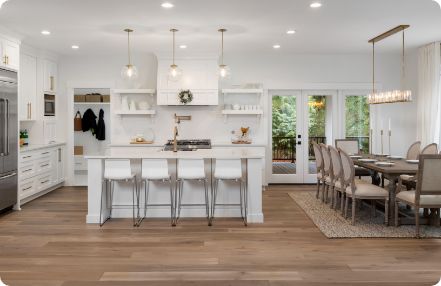 Fill Out This Form Or Call Us At

(877) 959-4240

To Get Started Contact Us