Duct Cleaning in Santa Clarita, CA
Remove Mold, Mildew & Dust From Your HVAC System
Your air is only as clean as your ducts. That could be a scary thought if you've never had your ductwork professional cleaned. Over time, mold, mildew, dust and even rodents can contaminate your ducts. Fortunately, JC Refrigeration Heating and Air Conditioning has the tools and the expertise to safely remove the filth inside your ducts to dramatically improve your indoor air quality.
How Do Ducts Get Dirty?
Everyday activity in your household generates a lot of dust – about 40 pounds of it annually, in fact. Some of that dust is visible on surfaces but a lot of it is suspended in the air unseen. This is the stuff that slips past your furnace filter and circulates through your ducts where it clings to the interior wall, building up over time. Common contaminants include:
Dust
Dander
Pollen
Mold
Smoke
Left untreated, your ducts will contain so much dust and debris that they'll restrict airflow, taxing your HVAC system and spiking your energy bills.
Leaks or gaps in the ductwork can also contribute to poor indoor air quality. Ducts are commonly located in the attic – not exactly the cleanest place in your home. Forced air can draw in particles from the attic – bits of insulation and filth – through holes in the ductwork, fouling up your indoor spaces.
How Do Ducts Get Cleaned?
JC Refrigeration Heating and Air Conditioning uses specialized equipment to gently brush the duct's interior to break up heavy buildup. This combined with an industrial vacuum removes the dirt, leaving your ducts as clean as the day they were installed. The rotating brush and cable system is safe for all duct materials, including flex.
How Often Should You Have Your Ducts Cleaned?
The National Air Duct Cleaners Association recommends having your ducts professional inspected and cleaned every three to five years. However, there are situations that call for more frequent cleanings:
You recently remodeled: A large household project kicks up a lot of drywall dust and other construction debris which settles in your ducts.
You moved into a new home: If the previous owners can't supply any records indicating they had their ducts serviced, schedule a cleaning, especially if they were smokers or owned pets.
You smell mold: Ducts are dark and damp, making them an ideal habitat for mold and mildew.
You're dealing with pests: Rats and other critters have been known to make themselves at home inside ductwork, especially during the winter.
You have respiratory issues: If you suffer from allergies or other breathing ailments, duct cleaning, along with an air purifier, can bring relief.
---
Ready to breathe cleaner air? Turn to the duct-cleaning experts at JC Refrigeration Heating and Air Conditioning serving Valencia and the Santa Clarita Valley! Call (877) 959-4240 today!
---
Hear What They Have To Say Our Customers Love Us
"There are not enough stars to show how great Manny and JC Refrigeration are!"

- Sharon H.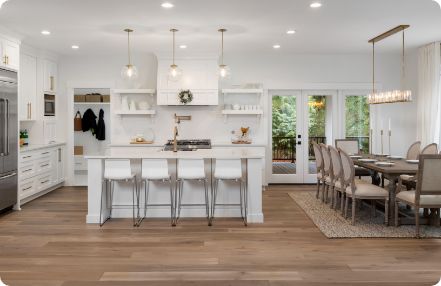 Fill Out This Form Or Call Us At

(877) 959-4240

To Get Started Contact Us