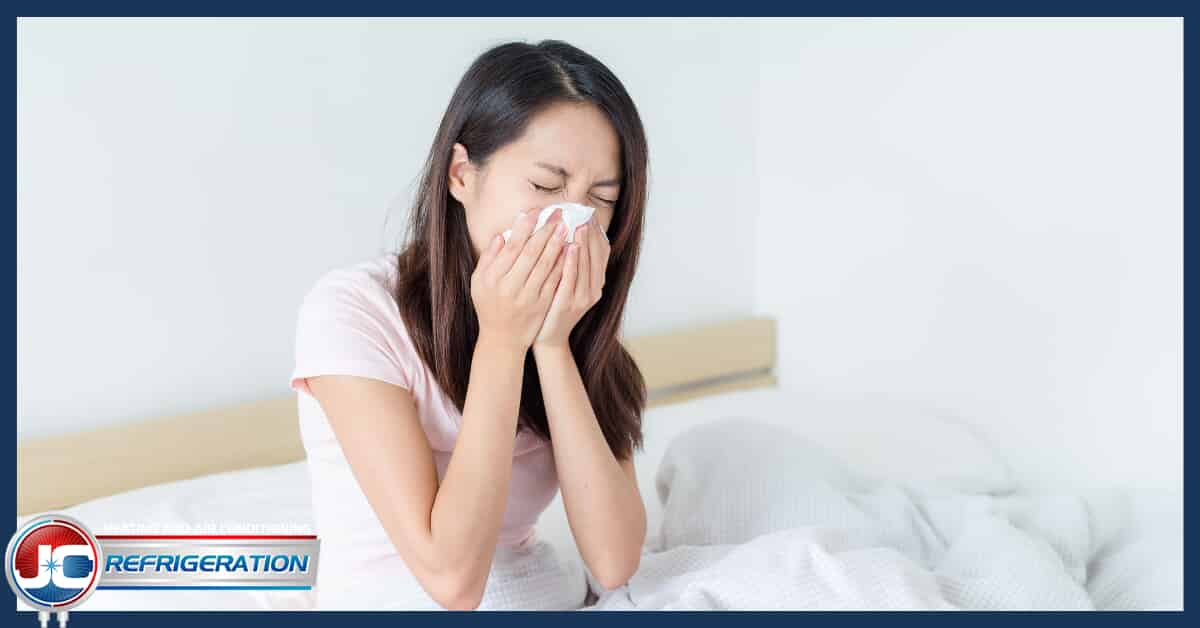 Spring is right around the corner; for many of us, that means dealing with allergies. Pollen, dust mites, and pet dander contribute to those dreaded seasonal sniffles. But there's a way to lessen the impact of these allergens on your home: by improving indoor air quality. Let's take a look at how to do this.
Clean Your Air Filters Regularly
Your first line of defense against bad air quality is your air filter. The filter must be replaced or cleaned regularly to keep the air clean and free from dust, dirt, and other allergens. We recommend changing your air filters every three months to maintain good indoor air quality.
A Clean Routine
Keeping your home free of dust is essential to help reduce the symptoms associated with pollen and other allergens. Regularly dusting furniture and vacuuming surfaces can reduce your exposure dramatically and decrease the aggravation from high allergen levels. Keeping houseplants to a minimum can also help keep spores out of the air and limit outdoor trips during peak times of the day. By spending an extra few minutes each week ensuring your home is allergen-free, you can enjoy a full spring without sniffles or sneezes.
Get Your Ducts Cleaned
Another way you can improve your indoor air quality is by having your ducts cleaned regularly. This will help remove any dust and debris that can cause allergies and other health problems. You should have your ducts cleaned at least once every two years to keep them from allergens and irritants.
Get Regular Maintenance Done on Your HVAC System
Regular HVAC system maintenance is essential for maintaining good indoor air quality. Have an HVAC technician come out at least once a year for a tune-up so they can check for any potential issues that could cause allergies or poor air quality. They will also be able to advise you on any repairs or replacements that need to be done in order to ensure optimal airflow throughout the house.
Professional HVAC Technicians in Santa Clarita Valley
Good indoor air quality is key when it comes to avoiding spring allergies! By taking a few simple steps, such as cleaning or replacing your filters regularly, getting your ducts cleaned periodically, and getting regular maintenance done on your HVAC system, you can significantly reduce the number of allergens present in your home's air supply and enjoy a more comfortable spring season! So don't wait - start taking action now in order to breathe easier this spring! Our talented team of professional and experienced HVAC technicians will be able to help you with any issue your home is experiencing.
For all of your electricity needs and questions, contact JC Refrigeration Heating and Air Conditioning at (877) 959-4240!
Did you enjoy this blog? You may also enjoy: